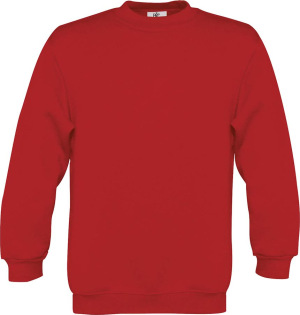 B&C – Set In Sweat / Kids (Kids) 🔗
Article Nr.: BCSW011

Perfect Sweat Technology - High quality fabric for perfect printability, comfort and durability Collar, cuffs and bottom hem in 1x1 rib with elastane Modern cut Side seams This product can be printed and embroidered too.
80% Cotton / 20% Polyester
280 g/m²
Blended Fabric
Shipping time without logo: approx. 2–5 days.
Shipping time with logo: approx. 14 days.
Tech. Nr.: BCWK680, WK680
Similar products