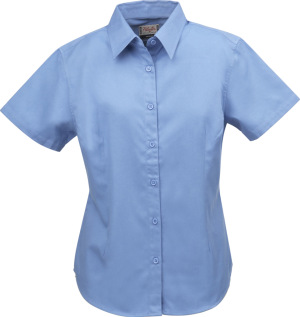 Outlet

Printer Active Wear – Arrow (Women) 🔗
Article Nr.: PRHB002

Kurzärmeliges Damen-Twillshirt aus weichem, pflegeleichtem und angenehm zu tragendem Material. This product can be printed and embroidered too.
Please note that - as this is an outlet product - some colors or sizes will become unavailable over time, and that eventually the whole product will be removed. In case you plan ordering more from this item later, we suggest choosing an other, similar product.
65% Polyester / 35% Baumwolle
175 g/m²
Washing: 40° C
Blended Fabric
Shipping time without logo: approx. 2–5 days.
Shipping time with logo: approx. 14 days.
Tech. Nr.: 2263012
Properties
40 C° washable
Similar products