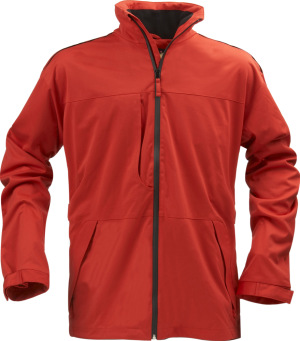 Outlet

James Harvest Sportswear – Fancourt (Men) 🔗
Article Nr.: HVJK020

Höchst funktionelle Golfjacke aus angenehm zu tragendem Interlockgewebe mit hoher Dichte in Peach-Finish. Vordertasche und Gesäßtasche mit Reißverschluss (für Scorecard oder Handschuh). Kordelzug im Bund. Softe und warme Microfleece-Fütterung des Kragens. Reflektierende Paspelierung. This product can be printed and embroidered too.
Please note that - as this is an outlet product - some colors or sizes will become unavailable over time, and that eventually the whole product will be removed. In case you plan ordering more from this item later, we suggest choosing an other, similar product.
100% Polyester
225 g/m²
Windproof
Waterproof
Shipping time without logo: approx. 2–5 days.
Shipping time with logo: approx. 14 days.
Tech. Nr.: 2141006
Recommended for
Properties
Windproof

Waterproof
Similar products